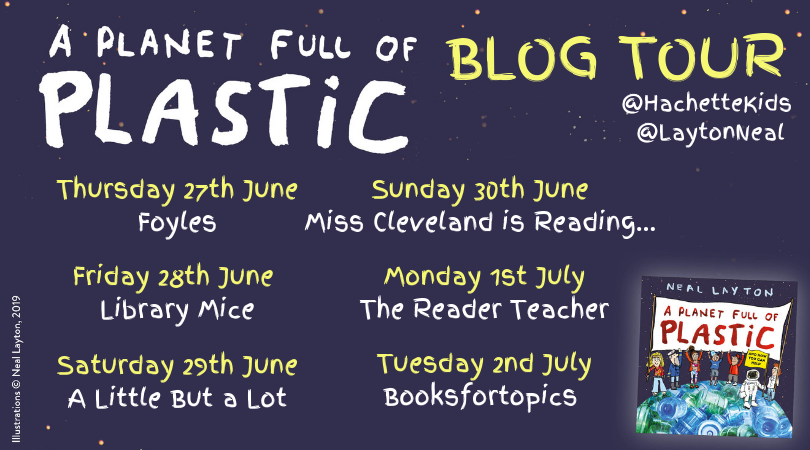 Since it's publication last week Planet Full of Plastic has been on a mini 'blog-tour' with lots of brilliant bloggers looking at the book, reviewing it, and giving loads of environmental tips too.
A huge thanks to all who have enjoyed the book, and if you'd like to see what they thought, there are some links below… but suffice to say, I am completely blown away by it's positive response.
Library Mice – features a 'how to' build your own mini greenhouse.
A Little But a Lot – has recycled plastic artwork ideas.
Miss Cleveland is Reading – has info on litter picking and the Great British Spring Clean.
The Reader Teacher – has info on reusing items.
And if you'd like to know a little more about how the book came about, I wrote a piece for Foyles here.